Concrete Answers Series for Architects, Engineers and Developers |
Click here for more answers

Self-Consolidating Concrete
...Delivers Efficiency, Beauty, Savings and More.
Self-consolidating concrete, also known as self-compacting concrete (SCC), is a highly flowable, non-segregating concrete that spreads into place, fills formwork, and encapsulates even the most congested reinforcement, all without any mechanical vibration. It is defined as a concrete mix that can be placed purely by means of its own weight, with little or no vibration. As a high-performance concrete, SCC delivers these attractive benefits while maintaining all of concrete's customary mechanical and durability characteristics. Adjustments to traditional mix designs and the use of superplasticizers creates flowing concrete that meets tough performance requirements. If needed, low dosages of viscosity modifier can eliminate unwanted bleeding and segregation.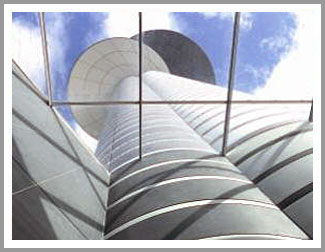 Since its inception in the 1980s, the use of SCC has grown tremendously. The development of high performance polycarboxylate polymers and viscosity modifiers have made it possible to create "flowing" concrete without compromising durability, cohesiveness, or compressive strength. The flowability of SCC is measured in terms of spread when using a modified version of the slump test (ASTM C 143). The spread (slump flow) of SCC typically ranges from 18 to 32 inches (455 to 810 mm) depending on the requirements for the project. The viscosity, as visually observed by the rate at which concrete spreads, is an important characteristic of plastic SCC and can be controlled when designing the mix to suit the type of application being constructed.
Find out for yourself why SCC works wonders. Next time you have a job that calls for the considerable economic, aesthetic, engineering, or design benefits of self-consolidating concrete, make sure it's at the top of your list!

Thanks to our Website Sponsors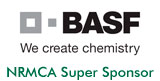 SCC's unique properties...
give it significant economic, constructability, aesthetic and engineering advantages. SCC is an increasingly attractive choice for optimizing site manpower (through reduction of labor and possibly skill level), lowering noise levels, and allowing for a safer working environment. SCC allows easier pumping (even from bottom up), flows into complex shapes, transitions through inaccessible spots, and minimizes voids around embedded items to produce a high degree of homogeneity and uniformity. That's why SCC allows for denser reinforcement, optimized concrete sections and shapes, and greater freedom of design while producing superior surface finishes and textures.
NRMCA Specifier Webinars
Continuing Education for Architects, Engineers, Developers and Owners

NEW! ACI 330 R-08 – The Gold Standard of Concrete Parking Lot Design

Earning LEED® Credits by Utilizing Ready Mixed Concrete
Take a detailed look at the growing role played by ready mixed concrete in green building design and construction, including an overview of the LEED Green Building Rating System.

The Quantifiable Advantages of Concrete Parking Lots
With a free copy of NRMCA's Concrete Pavement Analyst (CPA) software, learn to produce detailed life-cycle cost comparisons of concrete and equivalent asphalt pavement designs.

Designing and Specifying Pervious Concrete
(Two-part Webinar)
Learn about pervious concrete pavement systems, engineering properties and construction techniques, including specifics to consider when drafting pervious concrete specifications.
These Webinars are AIA—registered and earn Professional Development Hours for participants.